Solar Floating rental
For the business market, we have various opportunities to rent solar floating in the short and long term. We have 2 standards in our rental program.
The first standard is standard floating solar panels that can be used for various purposes, such as temporary events, pilot pilots, temporary location, etc.
A second option is the solar floating O2 pump. This rental concept can be used for water basins or recreational water where there are problems with water quality.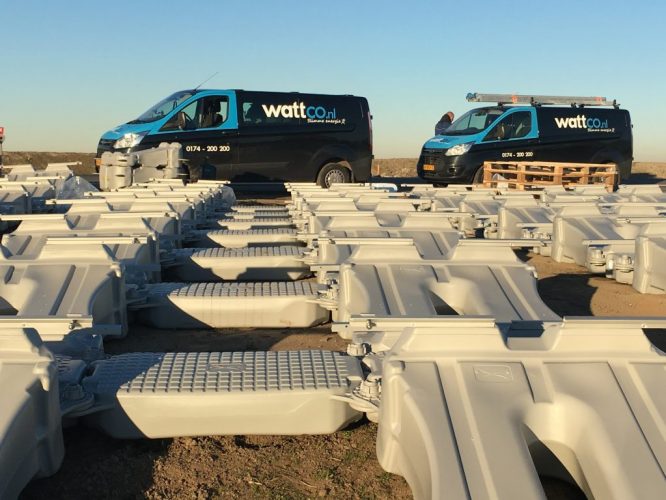 Before the rental we install the solar floating installation complete with anchor system. With our special workboat built for solar floating we can come to many water areas and we can connect the temporary installation to the power grid or with its own power storage system.