Solar floats
The Hydrelio is a patented floating float of high-quality HDPE plastic on which the solar panel is placed. With its high-quality smart design, Hydrolio can withstand wind speeds of 210km per hour.
On the water, natural forces are much stronger than on the land. With the floats we can make walking trails and we can cleverly connect all floats as a legosystem to a strong whole. This also prevents shading on the solar panels and damage to the panels due to possible high waves. The solar floating field is captured with special anchors that can handle the extreme forces of the waves and the wind. The clever design also takes into account breakwaters and in winter with ice.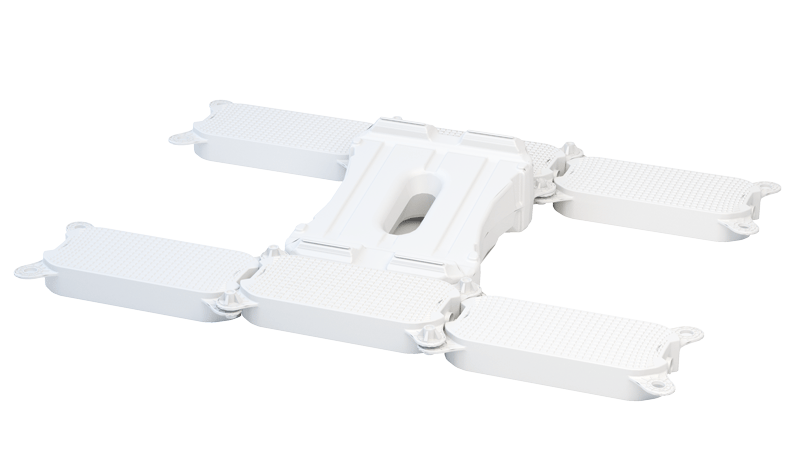 Inverter
The inverter is the heart of each system and is the most important part of a solar panel system. Installations on the water require more from the inverters than standard quality, because you can have to deal with moisture, salt, precipitation, water temperature differences, wave and vibration. It is also important to lose a minimum of energy yield and to respond quickly to changing weather conditions and to have smart monitoring. We as team Wattco can advise you about the possibilities and guarantees on the water.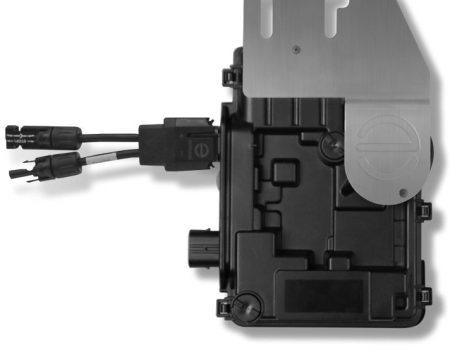 Solar panel?
Hydrelio is made for any type of solar panel and so you can place 60 cells or 72 cells solar panels on the Hydrelio. This makes it possible to choose the best solar panel that is strong and strong in extreme weather conditions. We have a lot of experience with Team Wattco and Team Ciel et Terre and know which solar panels manufacturers offer special guarantees on the water.